Traditional Music and Dance in the Yorkshire Dales
The Dales Music and Dance Revival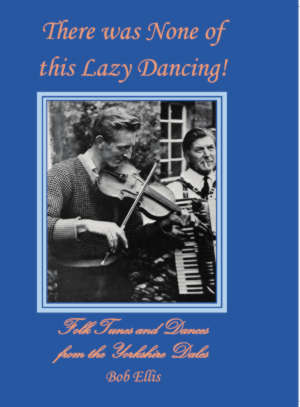 The launch of the Yorkshire Dales Folk Dance and Tunes Project at the Dales Country Museum in Hawes and the publication in 2020 of Bob Ellis' book "
There was None of this Lazy Dancing!
", a collection of folk tunes and dances from the Yorkshire Dales, sparked a lot of interest in traditions of music making in the Dales which were in danger of slipping away.
Events
A series of events is being planned to keep this revival expanding. There have been several dances and sessions in the region already, and this web site will keep you up to date on what's happened and what's going to happen next.
Music at Buckden
There is already one regular session based on traditional Dales music. It's at the Buck Inn, Buckden, every second Sunday afternoon of the month, from October to March with maybe a refresher summer session in June. They are afternoon sessions to link up with the Dalesbus service from Leeds to Buckden so that non-driving musicians, singers and poets can join in. Times are
October: 2pm to 5pm
November – March: 1pm to 4pm.
Coming soon...
Dec 10 : Session at the Buck Inn, Buckden
Jan 14 : Session at the Buck Inn, Buckden
Feb 11 : Session at the Buck Inn, Buckden
See Events page for full details
Monthly Newsletter
We produce a monthly
newsletter
sent out by email. If you'd like to receive this regularly, please let us know via the
Contact
page.